Are you finding a Free WordPress Gallery Plugin for your portfolio site? or Confuse after seeing so many free WordPress gallery plugin, which one is best for you?
So don't worry here I have chosen the best plugins for you, which will satisfy your needs. These days image gallery is the main part of many websites, it allows you to showcase your works, photographs, screenshots, videos and much more.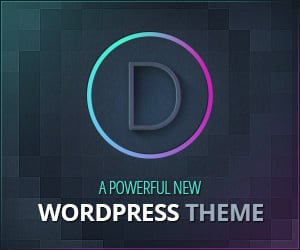 All of these below plugins you can download free from the official WordPress plugin repository.
You may also like to check out:- Best WordPress Portfolio Themes Of 2017
Free Best WordPress Gallery Plugin
1> Photo Gallery
Photo Gallery is an advanced plugin with a list of tools and options for adding and editing images for different views. It is fully responsive. The product includes plugin for adding image galleries and albums to posts and pages, as well as multiple widgets. You can add images, providing detailed descriptions and tags, organize the galleries into different albums.
Some of the highlighted features:
100% Responsive
Multiple gallery views to choose from: Thumbnails, Image Browser, Slideshow for galleries and Compact Album, Extended Album views for albums
Unlimited quantity of photos in gallery
Detailed three-column visual shortcode for adding created gallery/galleries and album/albums into the posts and pages.
Chances to provide details for images (tags, captions)
and Much More.
---
2> Gallery Master – Responsive Photo Galleries & Albums
Gallery Master creates 100% responsive Photo Galleries in minutes. Easy to customize with various views. If you are looking for an effective, reliable, yet simple to use photo gallery plugin, then you will love this one!
Gallery Master is the Most Easy and Powerful plugin to create a gallery on WordPress. You can make the required customizations for the view in the shortcode in advance to adding in the posts/pages.
Just download this Gallery and you'll not look for any other gallery anymore!
Some of the highlighted features:
Create upto 3 galleries with unlimited images
Add description to each album and then title & description to each image in your album
Upoad any number of photos to each album in the gallery
Add Single Gallery to your page or post using a shortcode
3 different Widgets: Display a single album, create a list of album links, display latest/random media
and Much More.
---
3> Responsive WordPress Gallery – Envira Gallery Lite
Envira Gallery, the best responsive WordPress gallery plugin, is now available in its Lite form! Envira Gallery is the absolute easiest, fastest and most efficient gallery plugin for WordPress. Creating galleries is intuitive using all native WordPress features, and your galleries are responsive right out of the box. You can create global and post dependent responsive WordPress galleries that can be exported and imported anywhere. This plugin is insanely fast, and unlike some other popular gallery plugins, Envira Gallery is built with an incredibly slim but powerful codebase that is optimized for performance. All of your gallery queries using SMART caching and query technology to allow you to showcase your content with worrying about speed.
Some of the highlighted features:
Create galleries right within your posts or pages, or create "global" galleries to be used anywhere
Responsive right out of the box, from gallery display to lightbox views
Dynamic asynchronous ajax preloading of images for insanely fast gallery load times
Simplified gallery workflows to make creating, modifying and using your galleries easier than ever before
Modular so that you can start small and grow with Addons as you need
and Much More.
---
4> Unite Gallery Lite
The Unite Gallery is all in one image and video gallery for WordPress. It's based on the Unite gallery javascript version and has a very powerful and intuitive WordPress admin for your ease of use. Every gallery option has its description, divided into logical sections, and the items manager is very intuitive windows explorer style. Yet this gallery is very powerful, fast and has the most of nowadays must have features like responsiveness, touch enabled and even zoom feature, it's unique effect.
Some of the highlighted features:
A tiles columns type gallery for best images organization and fast load
The justified type is the best for elegant images organizing, without any gaps and spaces from all the sides
This type is the best if you want the tiles to be same sized. In addition it can scroll through panes with bottom navigation
The default theme is the most popular theme. It has the text and the control buttons in one line above the thumbs strip
The video gallery is a special theme for best video displaying, with 3 special navigation solutions on the right
and Much More.
---
5> Photo Gallery by Supsystic
Grid Photo Gallery WordPress Plugin by Supsystic with a great number of layouts will help you to create quality respectable portfolios and image galleries. Unlimited photo gallery options allow choosing different designs and styles, which make your photo grid gallery attractive for users.
Some of the highlighted features:
Elegant photo gallery design optimized for mobile devices
Fully customization image gallery styles such as shadow, border, caption and icons
Horizontal, Vertical, Fixed and Mobile photo gallery layouts
Post Feed Photo Gallery and Video Gallery
Carousel gallery
and Much More.
---
6> Gallery Bank – Photo Galleries & Albums
Gallery Bank is a WordPress Gallery Plugin designed to create Elegant and Beautiful Photo Gallery Albums along with Images and videos using Grid Albums, List Albums, Individual Albums, Masonry Layouts and Thumbnail Layouts along with Special Effects and Animation Effects.
Some of the highlighted features:
Responsive Photo Gallery
Shortcode Wizard in your Page/Post
Upload Videos from Youtube,Vimeo, etc
Multi-Lingual. Available now in 36 Languages
Unlimited Images in each Album
and Much More.
---
7> NextGEN Gallery
NextGEN Gallery is the most popular WordPress gallery plugin and it's all time most popular plugin with over 10 million downloads. This plugin gives you two front-end display styles like slideshows and thumbnail galleries, both style comes with the options for controlling size, style, timing, transitions, controls, lightbox effects, and more.
Some of the highlighted features:
Title and Description
Add/ Delete/ Rearrange/ Sort Images
Edit Thumbnails
Group Galleries into Albums
Quickly add watermarks to batches or galleries of images
and Much More.
---
8> WP Photo Album Plus
WP Photo Album Plus you can use and manage it easily and display your photo albums and slideshows within your WordPress site. This plugin supports unlimited number of albums and photos, also you can control over the display sizes of the photos. This plugin gives you Sidebar Widgets like: Photo of the day, rating system, comment system, recently uploaded photos and more.
Some of the highlighted features:
you can add a Sidebar Widget that displays a mini slideshow
It support Dutch, Japanese, French(outdated), Spanish and German languages
You can add watermarks to the photos
and Much More.
---
9> Gallery
Gallery plugin makes it possible to implement unlimited galleries on your website. You can add multiple images and description for each gallery, also you can show them all at one page and view galleries separately.
If you like this plugin and you want more useful features, so you can upgrade to the premium version.
Some of the highlighted features:
Create any amount of albums in the gallery
Set a featured image as an album cover
Change the size of album cover thumbnails and photos in the album
Choose a number of pictures to display in one row in the gallery album
View pictures as a slide show and in a full size
and Much More.
---
10> Simple Lightbox
Simple Lightbox is a very simple and customizable lightbox to add to your WordPress website. In this plugin mobile-optimized responsive theme is included. You can customize lightbox themes and animations. It displays metadata, caption, description, etc in the lightbox. You can enable Lightbox depending on Page Type like Home, Pages, Archive, etc.
Some of the highlighted features:
Automatically activate links (no manual coding required)
Automatically resize lightbox to fit in window
Infinitely customizable with add-ons
Supports WordPress image attachment links
and Much More.
---
11> WordPress Gallery Plugin
WordPress Gallery Plugin is the best free gallery plugin. You can easily create and manage multiple photo galleries through a simple admin interface.
Some of the highlighted features:
Enhanced social sharing for images in your gallery
Upload unique thumbnail image for galleries and set custom dimensions
Include multiple galleries on a page or post
Set the 'sort order' of images in the galleries
and Much More.